Our Real Estate and Home Building Experience
Carol has been involved in all aspects of real estate sales and has been licensed in Florida since 1990. She has extensive experience in new home design and construction, land development and sales, as well as all areas of general brokerage, including short sale and foreclosures. She has received numerous salesperson of the year awards for repeatedly achieving multi-million-dollar sales volume year after year. Recently, Carol received the "Sales Excellence Award" from the Bonita Estero Board of Realtors.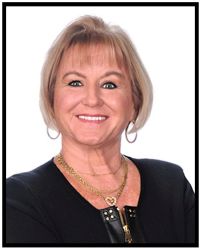 In addition to Carol's love for Real Estate, she also has a serious passion for COOKING. Check out her Master Chef Video
Also, if you like cooking, check our my new cooking page on Facebook. There are new recipes and videos coming every week. This is the relaxing and fun time for me, when I am not working my Real Estate. (Now, We're Cookin' in Carol's Kitchen @withCarolMatarazzo)
Joe has been a new home builder for over 30 years and has been a licensed realtor since 2003. He has built over 1000 homes in Maryland, North Carolina and Florida and founded and operated Matson Homes in Baltimore, Maryland, Windermere Custom Homes in Orlando, Florida and Cape Builders in Cape Coral, Florida. He is an approved Freddie Mac REO agent and has worked extensively with foreclosure listings in Lee and Collier Counties.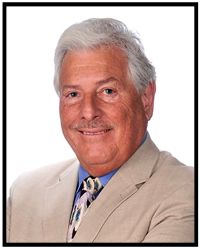 Southwest Florida is our home and we live in The Reserve at Estero. With the great weather, wonderful golf courses, beautiful beaches and the best fishing anywhere, we do not know of any better place to live and have fun in Florida.
Our "Client-First" Philosophy
Our philosophy is quite simple. We are in business to help people! When you embark upon a relationship with us, you have the security of knowing you are associated with two successful, dedicated, caring professionals. There are many qualities and skills that go into being an excellent real estate professional - integrity, in-depth community and market knowledge, marketing savvy, effective negotiation skills and a high-quality professional network, all of which are hallmarks of how we work.
That said, in our experience as Southwest Florida real estate professionals, we've also found that providing the very best service is essentially about putting our clients first. This means keeping ourselves accessible, being a good listener as well as a good communicator, and responding quickly to your needs.
This "client first" philosophy has always been our approach and it requires us to continually improve our skills and ways of doing business. In addition, we have found that the latest technologies are enabling us to do everything we've always done, only much more quickly and efficiently. They've also helped us to extend the range of services we provide to our clients.
So, when you decide that you'd like to buy or sell a home in the Fort Myers, Fort Myers Beach, Cape Coral, Estero, Bonita Springs, Naples or Marco Island, please call, text or email Carol and Joe first.
Connect with Carol and Joe on Zillow and write a REVIEW
https://www.zillow.com/profile/Carol-and-Joe/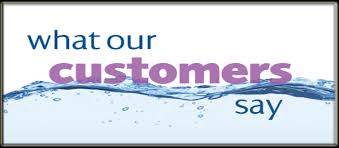 Carol and Joe were so great to work with. Always responded quickly, sent us new listings as they became available, and helped to move up our closing by 3 weeks! I would highly recommend them to anyone looking in the Southwest Florida area.
Kylie and David Young, 9312 La Bianco St, The Reserve at Estero
Carol and Joe's efforts and multiple open houses were amazing. We have dealt with many brokers thru life, but Carol and Joe are surely at the top of our list. They feel like great friends. The initial research and presentation at our 1st meeting was very professional. They had knowledge of our community and the expected values. They followed thru with the buyer's agent until the day of closing to assure a smooth transaction for seller and buyer. We would definitely consider them caring and professional and would recommend them highly. Sharon and Jerry Brisson, 9179 Isla Bella Circle, Bonita Springs, FL
Carol and Joe are an outstanding team! They are great to work with and always go above and beyond their duties. They are always available to answer questions and offer their expertise to make any process easy and seamless. We are thankful we happened to meet them at a random open house they were hosting, and we will use them as our realtors for all future real estate needs. Daniela and Spase Angjelkoski, 5403 Winkler Rd, Fort Myers, FL
If you're ever looking for the best possible real estate agent you can work with, consider Carol and Joe Matarazzo with Premiere Plus Realty. Joe as absolutely instrumental for us finding and getting our house. From the house showing, to bidding, inspections, contractual details, closing, and every possible question we could throw at him (of which there were many), he was with us every step of the way. We moved in yesterday and are so happy with our new home. We highly recommend Joe and Carol Matarazzo for all your Real Estate needs!!! Connie and Axel Schultz, 9415 La Bianco St, The Reserve at Estero
Carol and Joe' were outstanding Realtors. They both supported me with the best business advise and emotional support throughout the whole process of the sale of my house. My house sold for a very good price to qualified buyers. Carol and Joe not only did an outstanding job advertising my home but helped me with the packing and transporting of my furnishings and car. They were in constant contact with me to help with all the details necessary to close on my house. I consider them as dear friends and know that they will continue to help other sellers with great care and service. God bless them both for their kindness. Mary Carvalho, 9301 Sun River Way, Cascades at Estero
I strongly recommend Carol and Joe Matarazzo, Real Estate Professionals in the Estero, Bonita Springs, and Naples area. I especially recommend consulting them if you're in an out-of-town prospective buyer, like I was. They did an awesome job in bringing me up to speed on the S.W. Florida Real Estate Market. I mostly dealt with Carol. Her 33 years plus years in the business was clearly evident in her unique ability to point out special features in the home. She is passionate with her dedication to her clients. She is also gracious, friendly, and funny. She and Joe handled a stressless transaction for me. How many buyers can say that? I am grateful and appreciative with their knowledge and talents. Tammie McIlvaine, Proud Owner of a Home in Estero, FL
Within the hour of meeting Carol and Joe, we had decided they were the realtors we wanted to handle our property. From the open house with all the little extras to the video combined with their unique personalities made them a winning team. Our house sold in four days. We highly recommend Carol and Joe as the realtors of your choice. Thank you Carol and Joe. Lorette and Luc Girard, 19733 Villa Rosa Loop, The Reserve at Estero
We were so fortunate to meet Joe and Carol Matarazzo. They expertly represented us in selling our condo and buying the perfect home for our needs. It was their knowledge and professionalism that guided us to the sale and purchase. We couldn't be more pleased! Sam and Arlene Chilia, 10731 Halfmooon Shoal, Lighthouse Bay at the Brooks
Carol and Joe Matarazzo have your best interest at heart. They know the area subdivisions because they live here. Carol and Joe will take the time to seal the deal so everyone is happy. Rich Weil, 20231 Rookery Drive, Rookery Pointe, Estero
Was a great experience. I wasn't there and they took care of all of my needs. Would definitely use their services again. Walked me through the closing with ease. Thank you so much!! Heidi Bailey, 28940 Bermuda Pointe Cir #102, Bonita Springs, FL 34134
Joe and Carol are the best agents that I've worked with! Both were thorough, professional and great to work with. They were honest and forthright with good attention to details, no games. My fiancé and I felt lucky to find them. Joe is an excellent negotiator with a very personalized touch. Highly recommended! Josh Joseph, 9135 Astonia Way, The Reserve at Estero
We have had many houses before we bought a home in Florida. My husband and I decided to sell our Florida home and move back to Minnesota. When we decided to sell our home at the Reserve at Estero, I called Carol and Joe to put our house on the market. Carol right away got the key to our home and immediately started to stage our home. They rearranged furniture and pictures, coordinated the removal of furniture, removed dead plants, planted pretty new flowers in the front, and added air fresheners and soft music. We wanted to sign a contract with Carol and Joe for 6 months and we noticed that they were selling other homes in a lot less time. As soon as they put our home up "For Sale", it sold in only two days, higher than the list price.
We were impressed that both of them knew what they're doing, and that is why we decided to list with them. As I mentioned we have had many homes before we purchased the home in Florida. All those realtors that we dealt with, didn't do as good of a job of selling our homes as Carol & Joe did for us. Also, we had an extra vehicle in the Florida garage, that we wanted transported to our home up North and Joe took over that job for us. He located a reasonable auto-transport company, and they packed our car full with everything that we wanted to bring back. Carol & Joe did the best possible job about anything that needed to be done for us.
We will always recommend them to anyone that is looking to sell or buy a home in Florida. They took care of the sale of the home while we were up in Minnesota. We didn't have to do anything on our own and did everything by mail and over the phone. Carol and Joe get an A+ from us. Anatoliy and Lydia Schetina, 9112 Astonia Way, The Reserve at Estero
I have purchased 3 new homes from Carol and Joe Matarazzo over the years and have found them to be honest, hardworking and detailed. Their overall knowledge of the area and the ever-changing market conditions helped in selling my home quickly each time. They are always there to answer my questions, offer suggestions and are extremely creative and resourceful. I would highly recommend Carol and Joe to anyone looking to sell their current home while building a new home. Their new home construction experience made the entire process virtually stress free and very enjoyable from contract to color selections to construction to closing. Maryellen Toczko, 19260 Aqua Shore Drive, WIldBlue
My wife and I were very impressed with both Carol and Joe who spent the entire day showing us properties for sale. Although we didn't find what we were looking for that first day, we both knew we found the right people to help us. They are both knowledgeable and professional and we would not hesitate to recommend them. Joanne and Frank Marx, 7885 Mahogany Run Ln, Unit 1525, Naples, FL 34113
Carol and Joe were a very professional and knowledgeable couple to work with. They were easy to work with and if there was a problem, they were quick to fix it. I would highly recommend them. Janie Hall, 600 Estero Blvd, Fort Myers Beach, FL
I only had 3 hours before catching my flight back to Ohio. I showed up unannounced and with no prior appointment set to see this house in a gated community. The guard called Carol and asked her if she could come and meet me. Carol and her husband literally dropped everything they were doing at the time and came to meet me and walked me through the house that we bought. Because the market in Florida is so competitive, I chose to miss my flight and they continued to work with me well into the late evening hours so that we could be the first to get our offer submitted on this house.
If it wasn't for them doing this, we would not have gotten the house. I left the next day for Ohio, and they continued to be our boots on the ground so to speak. Going well above and beyond what typical realtors do putting us in contact with and meeting with on my behalf various people and companies needed in order for us to close on this house. This saved me thousands of dollars in trips back and forth to Florida. I am extremely grateful for both of them and would continue to recommend them to anyone considering buying or selling a house in the Florida area. They are very well connected and know there stuff!! Nancy and EJ Anderson, 9078 Astonia Way, The Reserve at Estero
Wonderful experience. Great team. Carol was amazing. She understood our needs and requests and was always there for questions and assistance. Could not be happier from beginning to end. Janet and Frank Jackson, 25216 Cordera Point Drive, Cordera at Bonita
My experience with Carol and Joe was delightful. They represented both the seller and myself. Both provided very professional documentation that displayed comps and area info etc. Carol took care of all the behind the scenes tasks with mortgage and HOA also. I would highly recommend them to family and friends - or even to you reading this review! Rick Strage, 9135 Astonia Way, Reserve at Estero
Carol & Joe are very knowledgeable about the local market. We live out of state and wanted to sell a home in the Reserve of Estero. They don't try to over price your home but recommend a fair asking price. They communicate after ever showing with feedback from the perspective buyers. They are always available to discuss any issues that arise during the selling process. When our house went under contract Carol & Joe were both available to assist with the inspection process. They have relationships with handymen and cleaners to get your home in great condition to sell. If you're looking for a friendly and professional team to sell your home, you can't do any better than Carol & Joe. Connie and Walt Lennick, 19700 Villa Rosa Loop, Reserve at Estero
Carol and Joe were fantastic to work with. We decided to move to Florida, had one week to visit, and needed to find a new home since our Arizona house sold much faster than expected. They drove us around the area to the type of communities we were interested in, arranging homes to view. Busy days! They were on top of all the details and answered questions quickly . Absolutely wonderful realtors who took care of us during the entire purchase process. We highly recommend Carol and Joe for their expertise and professional manner, coupled with warmth and humor to make a stressful situation not so. The BEST! Kat and Gary Barclay, 9331 Sun River Way, Cascades at Estero
Carol and Joe, as a team, worked tirelessly to list, promote, and sell our home. Their knowledge of the area, the activity in the market, and feedback from open houses, were all enablers in selling and closing our house in record time. Both Carol and Joe were very professional and personable - making our experience in this complicated process seem very easy. Karl Freer, 9054 Astonia Way, The Reserve at Estero
Joe was the broker on a house we purchased in Cape Coral. There were a few problems with the house that needed resolution after the closing. Joe answered every phone call, text and email, personally and immediately. He worked diligently to solve al the issues. I would highly recommend Joe, old school, who cares about his clients. Bob MacDonald, 3418 18th Place, Cape Coral, FL
Highly recommended....very professional and keeps on top of everything which makes the buying process a lot less stressful. Joe calls with updates on a regular basis. Rajendra Kemraj, 9135 Astonia Way, The Reserve at Estero
Carol and Joe helped us with both the sale of our home and the purchase of a new home. They were extremely attentive and responsive. They answered any questions or concerns we had immediately and were very thorough in their research which was much appreciated! We highly recommend them to anyone! Blake and Jennifer Howard, Hidden Harbor, Fort Myers, FL
Great Team! Very Happy with Carol and Joe's professionalism and knowledge of the business. Would highly recommend them to anyone purchasing a home. They really went the extra mile on our behalf and the purchase went through very smoothly. Thank you, Carol and Joe for helping us buy our dream home. Randy and Donna Fratianne, 9640 Raven Ct, Rookery Pointe, Estero
We have bought and sold 8 houses, in 4 states and 2 countries. Joe and Carol use something we rarely see in realtors - their EARS! They actually listened to what we said. We met Carol just by dumb luck as we were doing the open house circuit one Sunday. We liked the house she was showing but didn't love it. Without any hype or pressure she offered to help in any way she could to help us find what we were looking for....even if we did not already know ourselves. A few emails and conversations with her and Joe later, we had a shortlist of features that they developed with us and then proceeded to put together lists of properties for us to look through. Our taste quickly became apparent and before we knew it, we had our shortlist of homes in see on our next scheduled house-hunting trip.
Joe and Carol could not have been better prepared, more accommodating or more gracious hosts for our otherwise stressful in and out trip. Everything from a full itinerary to a packed lunch was taken care of. We found the house we loved, and they then became tireless champions for us to make the process as hassle-free as possible. We got our house and will be spending Thanksgiving there with family and hope to see our new friends, Joe and Carol when we are down there. I'm not in a hurry to buy again, but when I do, it will be with Joe and Carol. Marc and Linda Hoffman, 21550 Belvedere Lane, Bella Terra, Estero FL
Joe and Carol were very helpful in selling our home and assisting with the purchase of our new home plus helping with the installation of our new pool and screen enclosure. Carol is a TRUE SALES LADY....not only did she stage our home, she baked for all the open houses!!! I have been in sales for 37 years back in Canada, and she is a rare find and wish she was a part of my insurance team. For RESULTS....you need the Carol/Joe Team.
Ron and Pam VanRybroeck, 19719 Tesoro Way, The Reserve at Estero
Carol and Joe, thank you for your assistance in helping us find our new home. Your knowledge of the property and the surrounding area was invaluable. We really appreciate the care and thoughtfulness you displayed throughout the entire process! Paul and Lisa Maiuri, 19737 Tesoro Way, The Reserve at Estero
I came to visit my friend who lived in the Reserve at Estero. During my visit I looked at several new communities and found a floor plan that I fell in love with. Carol and Joe were highly recommended from my friend, so I decided to call Carol to show me homes in the area for sale to get an idea what else was available. After spending a few hours looking and not finding a home I really liked, she told me of an open house she was having the next day which was the same floor plan I really liked. The home cost more than I was looking to spend but she wanted me to stop by to make sure she knew what I was looking for.
Well, it was exactly what I was looking for and I called my wife back home to let her know. Carol was great during the process, she never pushed or tried to persuade me to buy the home but instead was supportive and was extremely helpful. My wife and I flew back the following week and made an offer which was accepted. Carol and Joe were there for every question we had during the process up to closing. My wife and I highly recommended them if you are looking to sell or find your next dream home. Pierre & Sonja Tremblay, 19622 Tesoro Way, The Reserve at Estero
Carol and Joe are such a sweet couple, always trying to be helpful to others. Joe found me a perfect renter in such a short time and helped me through the whole process. I never dreamed to be a landlord. But with Joe's help it has been very easy. Joe and Carol are always there to answer any questions I have and lead me to the right direction. Maitri Banerjee, 9325 La Bianco St, The Reserve at Estero
The first time we met Joe was at an Open House he was hosting last February in the Reserve at Estero. We had been looking for a house or condo in Bonita Springs/Naples/Estero area for years. We worked with many realtors with no success, but when we met Joe we just knew he was the right realtor for us to find our home. We felt so comfortable in The Reserve. He and Carol sent us information all winter and we found one that we loved. They went to bat for us negotiating and in the end, we closed on our Reserve home in July. Since they live in The Reserve they know the community. After we closed in July and through Irma they watched our house and sent pictures to keep us informed. It was so comforting to know and see that our home was good. If you want honest, hardworking people, Joe and Carol are the real deal. Carol is an amazing chef and baker as well. Allen and Kathy Ornes, 19633 Villa Rosa Loop, The Reserve at Estero
Carol and Joe showed us a lot of properties in The Reserve and also in other communities. One thing they do that is over and above is give you all kinds of information about the places you look at as well as other places for sale and community information. They were very patient with our many questions and even now continue to watch over our home during the recent hurricane. Since they live in The Reserve, they know a lot of the inner workings of the community and have helped us tremendously! I know you'll like them. And by the way Carol is a great baker! Her treats are yummy! Michelle and Ed Young, 9047 Astonia Way, The Reserve at Estero
If you are looking for a responsive, honest and hard-working Real Estate Team, look no further than Carol and Joe Matarazzo! It was a pleasure to list and sell our home with them. They kept us informed every step of the way and gave us honest feedback after all showings. Since they work as a team it was never a problem to reach them. If by chance a message was left, either Carol or Joe would respond almost immediately! We sold our home in under the time-frame that we would have expected based upon the market! We feel this was due to their connectivity with buyers and understanding what their needs were in a house. You will not be disappointed in the Carol and Joe Matarazzo Real Estate Team!!! Diane and Joe Caruso, 19622 Tesoro Way, The Reserve at Estero
You and Carol are the very bet at what you do. The most caring and generous in every way. Thank you for all that you did for us listing and selling our home in the Reserve at Estero. We got exactly what we wanted for our home and were happy we changed realtors to go with you when we did. Thank you. George and Diane Butcher, 9085 Astonia Way, The Reserve at Estero
Carol and Joe sold me two homes and a lot in Bonita Springs and are in the process of re-selling one of my properties. They are an amazing couple and thoroughly know the real estate business and the market in southwest Florida. I would recommend them to anyone looking for two professional, dedicated and knowledgeable agents. Tim Baker, South Dennis, MA
We cannot thank you enough for finding us the perfect home. This card is from the place where we first met both of you and we now get to continue our dream in this home you found for us. It was a pleasure to work with you and dinner was such an added bonus. We were able to feed all our friends who helped us move and enjoy our first gathering in our home. Thanks again. HM Estero, FL
Thank you so much for all your hard work and expertise in marketing and selling our home. It was a real pleasure to deal with both of you and you made the entire experience a true pleasure. MS Bonita Springs, FL
Again many thanks! We are both very happy with our purchase and can't wait to get out of the desert and move to Florida! LM, Las Vegas, NV
We can meet you at any of our four convenient locations:
DOWNTOWN NAPLES

PREMIERE PLUS REALTY CO.

370 12th Ave. S, Suite 100

Naples, FL 34102

Office: (239) 732-7837


NORTH NAPLES-VANDERBILT

PREMIERE PLUS REALTY CO.

9015 Strada Stell Ct, Unit 104

Naples, FL 34109

Office: (239) 732-7837


BONITA SPRINGS

PREMIERE PLUS REALTY CO.

3409 Pelican Landing Parkway #1

Bonita Springs, FL 34134

Office: (239) 206-2777
MARCO ISLAND

PREMIERE PLUS REALTY CO.

886 Park Ave, Suite 103

Marco Island, FL 34145

Office: (239) 732-7837
FORT MYERS

PREMIERE PLUS REALTY CO.

5237 Summerlin Commons Blvd #104

Fort Myers, FL 33907

Office: (239) 206-2777
CAPE CORAL

PREMIERE PLUS REALTY CO.

3637 Del Prado Blvd S, Unit 201

Cape Coral, FL 33904

Office: (239) 206-2777