Naples is the crown jewel of Southwest Florida - nestled on the sun drenched beaches of the Gulf of Mexico. Naples is known for world class shopping, dining and abundant, challenging golf courses. It is also, only steps away from island seclusion or the untamed tropical wilderness of The Everglades. Boasting one of the nation's best sandboxes and calmest seas, Naples makes a splash with water lovers and recreationists. Friendly parks beckon sports enthusiasts and picnickers with lovely green spaces and recreational facilities. Naples is located on the Gulf of Mexico in Southwest Florida.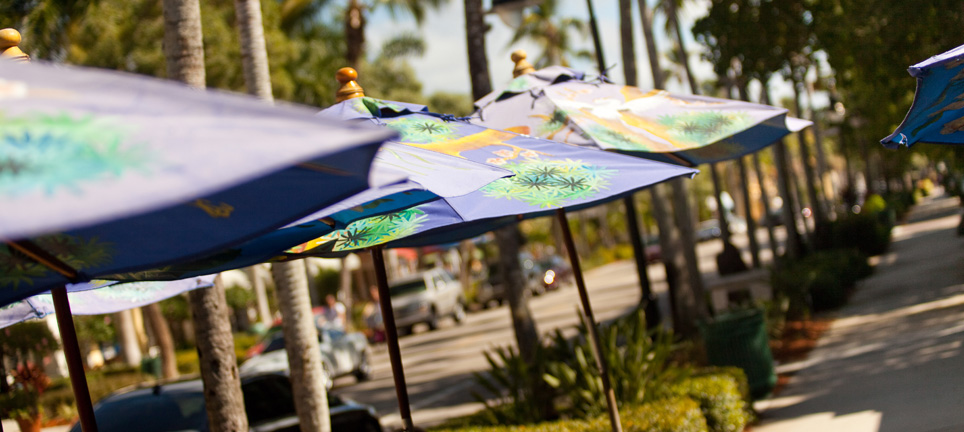 Naples Florida was inhabited in the late 1860's by two settlers, Gordon and Wiggins, who arrived in the same area that the Caloosa Indians occupied centuries before. Today a river, two inlets and a major road still bear their names. The area was rich in game, fish, stretches of beautiful white sandy beaches and sunny mild weather. When the land boom of the 1880's came along, reporters described the area similar to Naples Italy and so it was named. The town was built by a group of wealthy Kentuckians, a U.S. senator and a newspaper owner who recognized the area's potential. It soon became a tourist destination with the famed Naples Hotel hosting such distinct visitors and celebrities as Thomas Edison, Henry Firestone, Greta Garbo, Gary Cooper, Hedy Lamar and Rose Cleveland. By the 1920's construction of roads and railways increased the population, which tripled by the 1930's. The 1940's brought servicemen during WWII, the 1950's brought more development, neighborhoods and civic improvements and by the 1960's it became the fastest growing community in Collier County.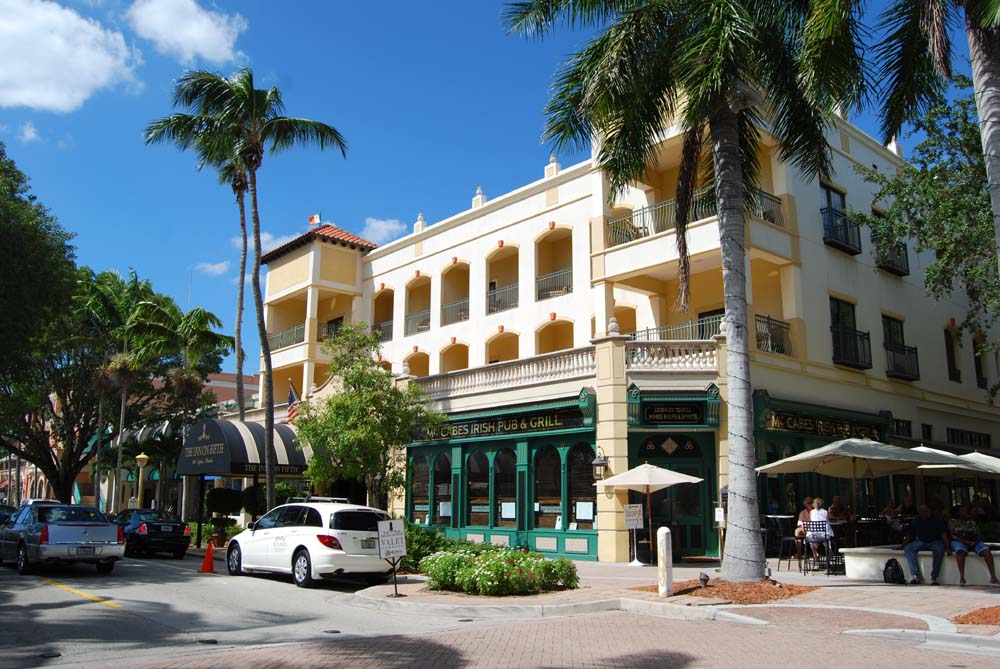 Today, Naples is still the playground for celebrities of film, sports fame and dignitaries that enjoy the upscale communities, shopping, restaurants and golf that the city has to offer. With over 80 championship golf courses, it is named the "Golf Course Capital of America". The Waterside Shops hosts a variety of boutiques and stores also found on Rodeo Drive in Beverly Hills and the beautiful and expansive Ritz Carlton Hotel. The Naples Philharmonic Center for the Arts and the Naples Museum are just down the street. Old Naples is home to 5th Avenue South where fine dining, unique boutiques and art galleries can be found and the Naples Beach lies just at the end of the street greeting you with soft white sand and panoramic views of the gulf. Available properties in Naples include executive homes, gated communities, high rise condominiums, luxury town homes and single family homes. If you are looking to be pampered with upscale living, Naples is the place you want to live.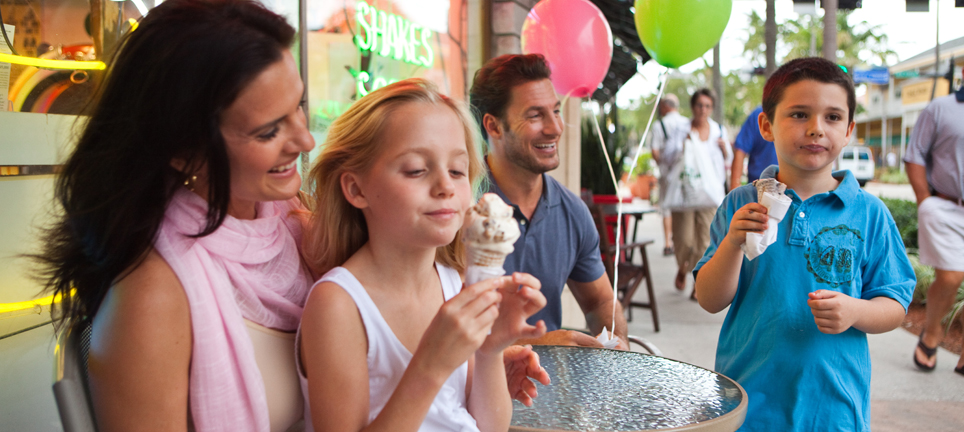 There's no appetizer like fresh air, so after a relaxing day at the beach or an invigorating round of golf or tennis, you may well be looking around for somewhere to eat. Naples will not disappoint. Whatever your preference - casual or formal, surf or turf - the right restaurant exists for you. The tropical climate is conducive to relaxed dining and what better place to enjoy fresh, local seafood than on the waterfront? Stroll 5th Avenue and you will find Chops City Grill, Yabba Island Grill and Pazzo! Italian Cafe ...some of Naples best restaurants! Something traditional? St. George & the Dragon prepare succulent steak and prime rib, and Baleen at the LaPlaya Resort presents the best in sumptuous hotel dining. An abundance of sidewalk cafes, chic bistros and gourmet delis serve up lunch, snacks and pastries. Fine and casual dining options are available at the restaurants located on Naples' fashionable Fifth Avenue South, Third Street South, and Bayfront. Dining Naples-style combines a fun, chic ambiance with flavorful culinary experiences. Guests can choose from Caribbean, Floribbean, Thai, Italian, Irish, French, American and fusion cuisine. There are steak houses, seafood restaurants and bistros specializing in everything from pasta to sushi. Whatever your mood, Naples can provide a wonderful dining experience....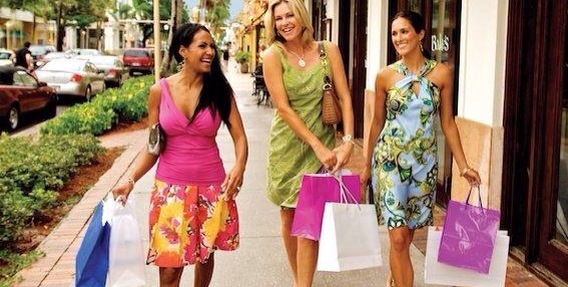 As for fishing, come on in, the water's fine! Yes, the temperate waters of the Gulf of Mexico provide a good year-round environment for a large number of catchable fish species. Whether your preference is fishing offshore over the wrecks or stalking lunkers in the backwaters, there's plenty of room for fishing in solitude. Naples has many experienced guides to help you catch that trophy. But if you want to explore on your own, there also are plenty of marinas and tackle shops for boat rentals, tackle and advice. And, if you would prefer, there are places where you can fish without a boat. Some of the more popular spots are our rivers and the Naples Pier. Many people also fish the canals , especially where and when the tidal currents are relatively strong. The beaches can also be productive, especially at dawn and at dusk. Whether your preferred technique is fly, spin, plug or bait, you will enjoy fine fishing in a great environment.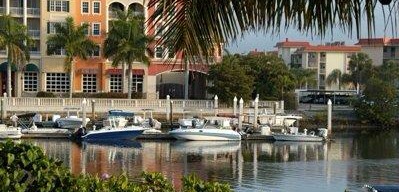 Naples has hosted major state, national and professional tournaments for several decades and continues to expand its role in competition play. The LG Championship (Seniors Tour) has been played at the Classics at Lely Resort, the Vineyards, and Pelican Bay in past years. These events draw more golf enthusiasts every year to Southwest Florida.
A large number of our developments are Golf Course Communities. Some excellent designers have carved a place in the sun. They include; Jack Nicklaus, Gary Player, Arnold Palmer, Arthur Hills, Tom Fazio, Robert Trent Jones, Sr., Joe Lee, and many, many more. In fact, we have more courses per capita than any area in the world. When you stop for lunch or go out to dinner, odds are you will be in close proximity to a golfer's table. Listen carefully; it might be tomorrow's match…. With so many wonderful and challenging courses in the area, it's a new experience everyday!!
Whether you enjoy the challenge of bunker play, navigating water hazards, the company of local wildlife, fast or undulating greens, or just a friendly wide open course; you can find them all in Naples. Showoff your long drives on Lely Flamingo, playing 7171 yards from the Championship Tees. Challenge the wind at the Naples Beach Hotel and Golf Club, or demonstrate your finesse around the green at Pelican's Nest. If you like golf, you will love Naples. Naples sets the standard for golf in South Florida.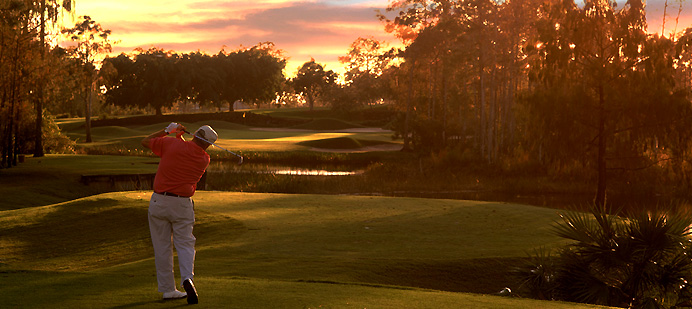 One of the true joys of playing golf in Southwest Florida is you can see nature in the wild. Eagles, Osprey, Alligators, and other wild life abound. You just have to look for them, they are there. Watch where you go, you are on THEIR turf!!
Naples: http://www.naples-florida.com/